Visakhapatnam Province
First Profession Ceremony -2016
"Praise the Lord for His wonderful works"
January 5th, 2016 dawned announcing the good news that five of our dear Novices were ready to pronounce their "Fiat" to the Lord.
A festive mood pervaded every corner of the house on 5th January 2016. The Church was adorned with fresh flowers and dainty decorations prepared by the Novices themselves. Relatives of the Newly Professed, Rev. Fathers and Sisters, friends and well wishers came in big numbers to join in the celebrations.
The Eucharistic celebration began at 11.am and twenty three Priests concelebrated. The main celebrant was Rev Fr. Jayanth S.J who was directing the annual retreat of the Sisters. Rev.Fr. Amarnath M.S.F.S who directed the Novices' retreat preached the Homily. Taking the example of the LOTUS flower, he exhorted them to live their commitment to the full -unaffected by the attractions and temptations that the world is offering. The Newly Professed Sisters were given the following Religious names:
Sr. Pushpa rani Sr. Satya Rani Sr.M.Swapna Sr.M.Mounika Sr.M.Elizabeth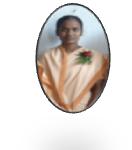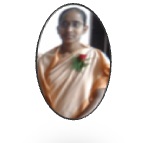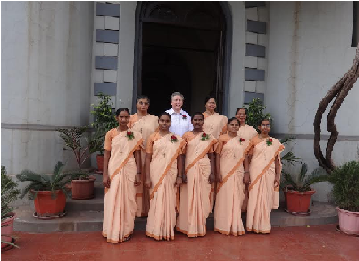 The presence of Sr. Pauline our Superior General, Sr. Margaret, General Councilor, Sr. Vianney our Provincial Superior and Sr. Colette from the English province added beauty and colour to the celebration. Rev. Sr. Pauline received the Vows and welcomed them into the family of St. Joseph. The choir was led by Sr. Bala Joicy and her team from Nursing home community. The liturgy was made very creative, prayerful and meaningful. The Newly Professed offered symbolic offerings to the Lord. Everyone partook of the AGAPE thereafter.
Sr. Hema
-