News from the French Province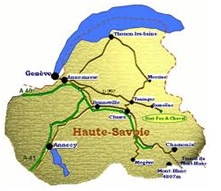 Jubilee Celebrations
On June, 3rd, the day dawned in brilliant sunshine. It was the day the Province had chosen to celebrate the Jubilees of ten of our Sisters:
ü 1 Silver Jubilee, 25 years
ü 4 Golden Jubilees, 50 years
ü 2 Diamond Jubilees, 60 years
ü 3 Platinum Jubilees, 70 years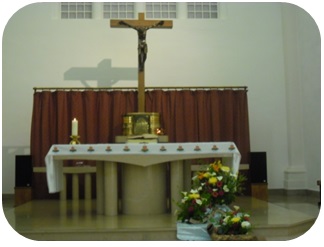 Two of our Jubilarians were unable to travel: .Sr M. Henriette and Sr M. Bertille. Nevertheless, they were present in our thoughts and prayer. The celebration began in the magnificently decorated Chapel.
Rev. Father Emmanuel Blanc, Diocesan Vicar for Religious, celebrated the Eucharist. Lovely hymns were beautifully sung by the Mother House choir, in which the whole assembly joined. The theme of his homily.......1111111was, "I do not call you servants, but friends." For 11Christ, what counts is not what we do but what we are: His friends.
After Mass, we gathered in St Joseph's Parlour where a large table was laid. In a jovial and joyful atmosphere, we enjoyed aperitifs, a variety of drinks and snacks, before heading for the dining room, where we sat at small, beautifully decorated tables for 5 or 6 persons.
During the meal, 3 African ladies, presently staying in Nazareth, sang a couple of ditties, with great gusto. Then, Sr Marie read the story of the 2 baskets. "The other day, I asked myself a question: 'What am I going to leave behind me when I depart this life? At that moment, I had no answer. But, the following day, I felt something in my left hand. It was a little basket, inside which, there were lots of "regrets", lots of "I should have done", and "if only I had known". This basket was completely useless. What is the point of all these regrets? I immediately dropped it, and it disappeared for ever.
A little while after, I felt something in my right hand: it was another little basket. Looking more closely at it, I saw things which I had received, things I had given throughout the course of my life: smiles, caresses, gestures, words of love, contacts, meetings, telephone calls, looks.. and much more! There was something for everyone, from the smallest to the biggest.
My basket is mine and mine alone. I continue to fill it with much joy. I call it "my basket of loving gestures". I offer it to all my friends so that each one can avail of it and continue on his or her way with great happiness".
The choir and assembly then sang this magnificent song of praise to the Creator: "My God, you are great, you are beautiful"….
Gifts, an abundance of letters expressing the good wishes of the Sisters, of the Communities, of the Province, of the Generalate, awaited each Jubilarian.
In turn, we wish to express our heartfelt and warm thanks to each one of you. You have succeeded in making this day, an act of thanksgiving to Our lord and a great moment of friendship between us all. Thank you from the bottom of our hearts.