Magnify the Lord O My Soul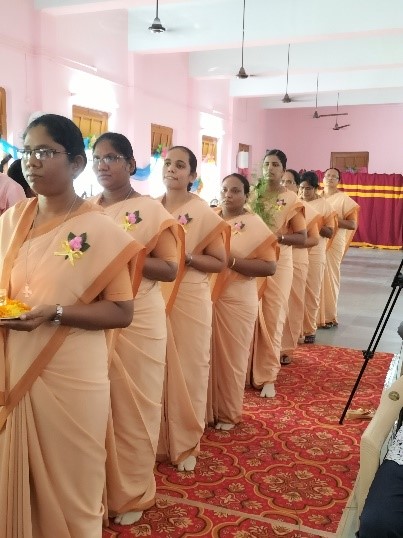 A journey of eight years was accomplished gracefully on 19th November 2021 for our five Sisters: Sr. Asha Kiran, Sr. Shirisha, Sr. Litty Therese, Sr. Rose, and Sr. Catherine. That day was a celebration of God's providential care and our deep gratitude. The celebration demonstrated, in the words of St. Paul, the richness of the grace which God has showered upon our five Sisters and their gratitude to Him was shown by professing their life-long commitment to the person of Jesus Christ. The day was pleasantly bright and cool.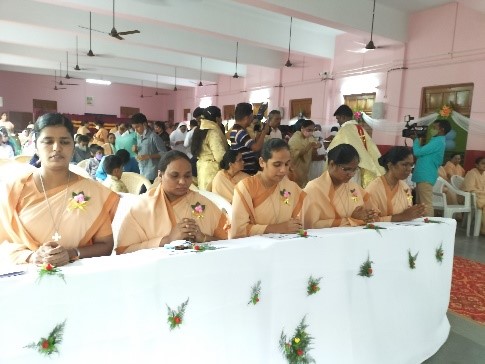 The Eucharistic celebration began at 10:30 am, and was graced and officiated by Archbishop John Barwa, SVD of Cuttack, Bhubaneswar Diocese as well as twelve con-celebrant priests. The homily was superb and rich with challenging and encouraging words. The Archbishop told the Sisters making their Final Profession that their lives have been poured out as a libation for the service of the Lord and by the virtues of the three evangelical counsels they professed, Chastity, Poverty and Obedience they are called to be united with Christ to walk in His footprints. Sr. Leena Jacob, our Provincial Superior, delegated by our Superior General Sr. Breda, received the Final Vows of our five Sisters. They were given the Religious Cross as a sign of their Religious Consecration to the Lord.

The family of St. Joseph, Sisters from neighbouring Congregations, the Montfort Brothers, Jesuit priests, and the beloved parents and relatives of the Professed Sisters, and friends from near and far celebrated the wonderful occasion. It is indeed remarkable to say that "The Lord is faithful in all His ways and loving in all His deeds." It was indeed marvellous in everyone's eyes that day. It was a celebration of boundless joy for the five Sisters and the family of St. Joseph at large. The joyful celebration culminated with an Agape meal.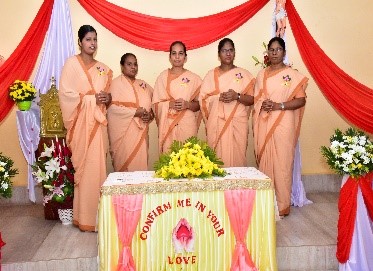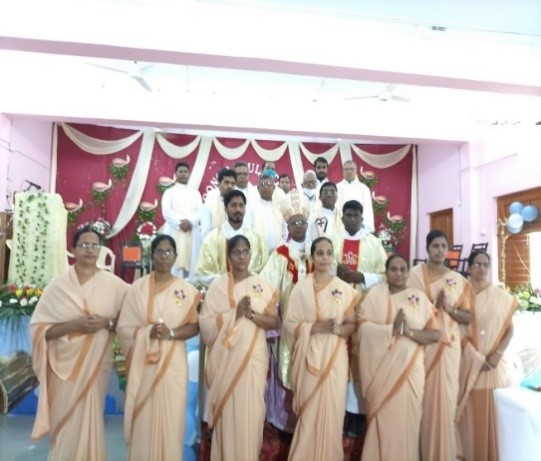 Sr. Swathi Joseph, Bhubaneswar Province