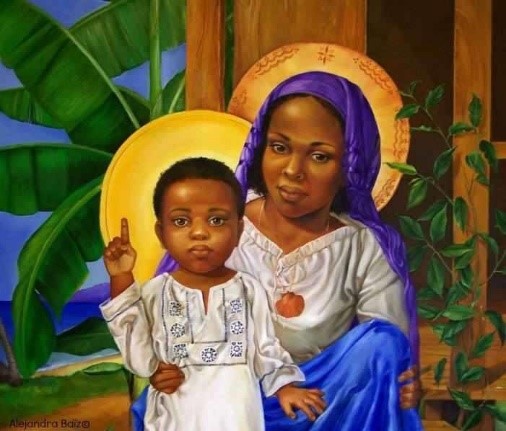 My Dear Sisters,
Special greetings to each of you from myself and the General Team on this the feast of the Immaculate Conception. May each of you be truly blessed by the Blessed Virgin on this her feast day. As Sisters of St. Joseph we are invited by our founder to commemorate this feast when the mother of Jesus was graced by God to lead a life of holiness, free from sin. Fr. Medaille suggested that we would set aside three days of recollection in order to pray to Mary to obtain from her Son Jesus, our deepest desires for holiness an ardent zeal for the salvation of the neighbour and a great purity of intention in all our conduct." (Spiritual Directory).
The Feast of the Immaculate Conception centres on the belief that Jesus's mother, the Virgin Mary, was conceived without sin. Pope Pius IX issued an apostolic constitution, known as the Ineffabilis Deus, on December 8, 1854. This document clarified the importance of the Immaculate Conception in the Catholic Church.
On the feast of the Immaculate Conception last year, Pope Francis prayed that this feast might help us to make our whole life a "Yes" to God and a "yes" made to adoration of Him and of daily gestures of love and service. Little did we know then how the year would unfold and how we would be challenged to use our love and service whilst thinking and reflecting on this in the wider context.
How has our "yes" been tested during this world pandemic? The global coronavirus pandemic, which has brought death to hundreds of thousands, serious illness to millions more, and financial hardship to the whole world, also poses profound spiritual questions and real challenges to us as Sisters of S. Joseph and indeed to all Christians. In the last few months here in Annecy the virus – Covid 19 -came to our Home in Vieugy. It claimed the lives of at least 15 residents and several sisters and priests. It was a fundamental test of our faith in God and in God's Providence, and we find ourselves invited to re-examine our relationship with God and with the planet on which we live. These sisters who died are among the many who have gone before us and on whose shoulders we stand. You are familiar with the song:
"Standing on the Shoulders of the Ones who came before us" "We are standing on the shoulders of the ones who came before us,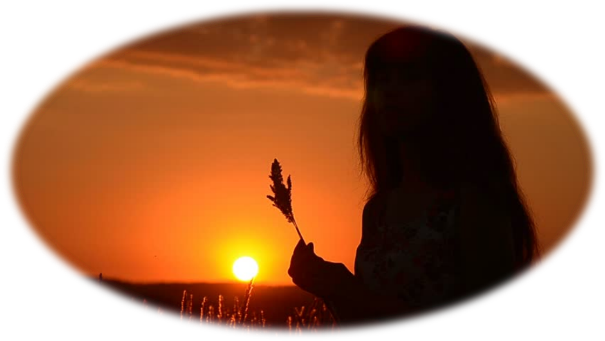 We are stronger for their courage; we are wiser for their words....
We imagine a world (a Congregation) if they hadn't tried...
We wouldn't be gathered here today. ………….."
These Sisters said their "yes" not knowing how it would unfold. Mary said her "yes" as a young Jewish woman within her context. Our sisters who died here also said their "yes" to Gods plan. What is our context in the 21st Century?
Each one of us is unique and created and called for a purpose. Each one of us is called to Mission. John Henry Newman wrote that everyone who breathes has a mission and a purpose on this planet. What is yours?
We are living through turbulent times and in his most recent Encyclical, Fratelli Tutti, Pope Francis challenges us to love outside the box. That we become one human family with rights which are respected……He wants our love to cross boundaries and to reach out to those of other faiths and beliefs, putting an end to war and violence of every kind… This was so clearly seen in the Elections in USA where the president elect used the same sentiments when he invited his people to come together, to act as one and to stop treating each other as enemies.
Turning to the Gospel, Pope Francis said that God thought of Mary and wanted her "from the beginning". But, he said, in order to be "full of grace", to be filled with God's love, it is necessary to listen to God's Word and trust totally in His will, as Mary did.
Mary, Pope Francis said, "does not lose herself in logical arguments, she does not place obstacles in the Lord's way, but she promptly entrusts herself and leaves room for the action of the Holy Spirit", corresponding perfectly to God's plan for her.
What is God's plan for us during this time of pandemic? It is easy, though painful, for us to see the growing fragility of our society and our planet. It has been hard for the Sisters in the French Delegation to stand by helplessly and watch several of their loved companions become victims of the virus. It is also hard for some entities to say farewell to those who have come to the end of their natural lives. May they all rest in peace. We are challenged within our Congregation at this time and it is one of the many reason why we have undergone a Congregation study. This Study calls us to think as one to act as one……All is One…..This vision has far reaching effects on all Entities - to open our hearts rather than close them and to be willing to change what needs to be changed, to let go of what we no longer need….. So yes, we have our own struggles within our own contexts and we are invited, like Mary, to say "yes" to the unknown and to remain ever open and receptive to the Spirit of God in our lives. In this circular I am inviting you to rethink your relationships with each other, and your relationship with the planet we live on.
Pope Benedict has something to say to us about the choices we make. He spoke passionately about the planet on which we live saying…" we discover that not only the natural but also the social environment – the habitat we fashion for ourselves – has its scars; wounds indicating that something is amiss. Here too, in our personal lives and in our communities, we can encounter a hostility, something dangerous; a poison which threatens to corrode what is good, reshape who we are, and distort the purpose for which we have been created. Examples abound, as you yourselves know. Among the more prevalent are alcohol and drug abuse, and the exaltation of violence and sexual degradation, often presented through television and the internet as entertainment.
Dear friends, life is not governed by chance; it is not random. Your very existence has been willed by God, blessed, and given a purpose (cf. Gen 1:28)! Life is not just a succession of events or experiences, helpful though many of them are. It is a search for the true, the good and the beautiful. It is to this end that we make our choices; it is for this that we exercise our freedom; it is in this—in truth, in goodness, and in beauty—that we find happiness and joy".
We are called to relationships of love through our charism. Are we, as Sisters of St. Joseph, hearing this challenge with open hearts and living it or do we think this challenge is for someone else.? If we allow our relationships with each other to be blighted in any way, by our individualism , by our devotion to digital devices e.g. mobile phones and computers, or over use of TV, or if we make choices to relate only outside our communities, how are we going to hear each other? How can we expect to be there for each other at crucial times if we are not present in the first place….So as we rethink our "yeses" within our own contexts, as we rethink our relationships with each other and the planet on which we live, let us look again at our situation and context with new eyes. Let us be open and receptive to grace this Advent. As we await the birth of Jesus, may each one of us, like Mary, be filled with the blessings we need.
I take this opportunity to wish you all the blessings of this great feast and a peaceful and reflective Advent.
With every blessing and prayer,
Sr. Breda