Dear Sisters
As we move towards the end of Advent and out time of waiting for the coming of the Christ child, I am taking this opportunity to place 2020 into the hands of Fr. Medaille as our saint protector. This year, on December 30th we celebrate the 350th anniversary of the death of our dear founder. We feel this is a special year for all Srs of St. Joseph and choosing Fr. Medaille as our saint protector was a unanimous choice. May he watch over and protect each of us in the year ahead.
May you each have a peace filled Christmas and may the year ahead be blessed.


Sr. Breda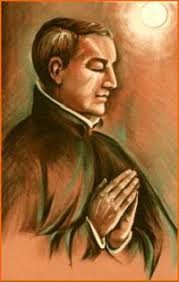 St. Protector Prayer.
In honour of the vision of Fr. Medaille may we always be what God desires us to be, in nature, grace and glory, for time and eternity.