Inter Provinces Novices Programme
Cuttack 2018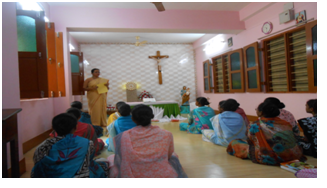 The inter Novitiate programme of the Visakhapatnam and Bhubaneswar Provinces is held every year with each Province hosting it alternately. It is a time of joy and excitement for the Novices who look forward to it eagerly. This year it took place in Cuttack from July 2nd to 7th. As the Novices from Visakhapatnam arrived they were welcomed with an arathi, a song and warm words. Everyone was smiling.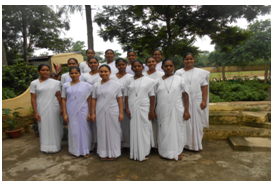 We began our programme on 2nd July with a meaningful prayer service based on our Charism which was led by Chandini and Banitha. We invited the light of the Holy Spirit as Srs. Leena, Lizy, Ann, Nirmala Simon and Premanjali lit the lamp. It was a glorious morning with sweet voices singing aloud the graces of God. The prayer was the best introduction to our reflection on the topic of Charism. We asked the powerful intercession of St. Joseph and Fr. Medaille and then Sr. Leena said a few words of welcome which inspired us to make use of the opportunity that was being given to us by the Congregation.
Sr. Lizy had given up her time so as to give us these sessions on the Charism of our Congregation. These have inspired us to:
be women of encounter in humility

go forth first to meet the poorest, the voiceless and those who are left out

be women of openness who are welcoming and sharing

live double and total union with God

live in communion and to work towards communion
These were the highlights which increased our faith and deepened our relationship with God. Sr. Ann and the Novices concluded our sessions together with a meaningful prayer service, at the end of which we had an evaluation of the gathering. Afterwards we put on a small cultural programme for the community Sisters. It was an exciting evening with fun and happiness. It was also a time for expressing our gratitude to God and the Sisters of the community. To increase our
joy even further and also to refresh ourselves, we had an outing to Bhubaneswar, Jokalandi, Nandankana and the Science Park.
We take this opportunity to express our gratitude to Sr. Linette and Sr. Vianney for arranging this programme to strengthen our relationship of unity and communion. Thank you.
The Novices, Cuttack.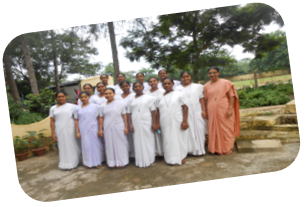 .