France Delegation
The 30th Anniversary of the twinning of two towns
Pringy (France) -Grafenberg (Germany)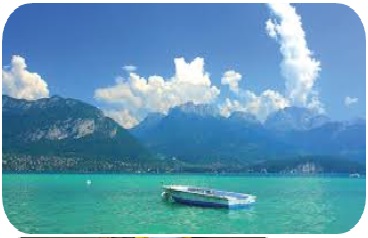 The number of our Sisters in France continues to reduce. However, their hearts and their prayers continue to beat to the "rhythm of the world" as the following article illustrates.
Argonay is a small suburb of Pringy near Annecy. We, two sisters, live there in a small presbytery house next to the church. Our mission is mainly to be a presence, however we are involved in several parish community activities.
On September 30th 2017 we had an ecumenical service of Christian Unity. The date was well chosen as it coincided with our Protestant brothers and sisters 500th anniversary of the Lutheran Reformation in Germany.
The ceremony was prepared by the liturgy team of St. Mark's Church. We were particularity impressed by the way the celebration evolved: firstly with the quality of the magnificent, illustrated brochure in both languages for the service and also by the lively, fraternal participation of the German delegation of both Protestant and Catholic members who joined the Protestant and Catholic members of Argonay.
The ceremony began with a procession of all participants into the church while singing a hymn of joy. All the con-celebrants wore their ceremonial robes, in particular our two priests and our deacon Michael. The highlights of the ceremony were:-
The reading from St. Luke's Gospel 10: 25-28

The homily by the Pastor of Grafenberg followed by the prayers of intercession.

A prayer of peace composed by Martin Luther.
The recitation of the Our Father as we shook hands in Thanksgiving.

The dismissal acclamation by our deacon followed by another hymn of joy.
The ceremony was formally closed outside the church with the Pastor/Priests of Germany and France releasing three doves. The following day the German pastor assisted at our Sunday Mass and was deeply moved when he was invited to participate in the Eucharistic Communion. This ecumenical Service of the two churches was most inspiring and a moving experience for us all. The Sisters of Argonay