Visit to Kenya and Tanzania
23 August - 5 September 2017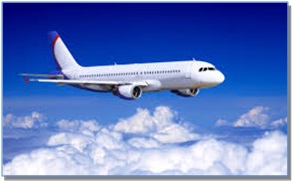 On the 23rd August at 7.20 a.m. our plane left Geneva for Tanzania, via Amsterdam. We landed at 10 p.m. in Dar Es Salaam where Sisters Vincentina and Licia and the driver from Dumila were waiting for us. A twelve-kilometre drive along a sandy (and, for the last 4 or 5 km, bumpy) road took us to the recently established Dar es Salaam Community where we were given a hearty, Tanzanian welcome by Sr. Josephine and Sr.Bernadette. We spent the 24th and 25th getting to know the sisters of this community which is a centre for hospitality and formation. They have a large garden there divided between vegetables and flowers.
On the morning of the 26th, with Sr Bernadette who had been missioned to Kenya as local superior, we flew off to Nairobi, the capital, and from there to Kisumu. Sr Anne-Marie and Father Benedict were waiting for us there with a picnic. After loading our luggage into Father's car, we started getting to know each other and sharing news from Annecy and Kenya while tucking into our meal.
At about 2 p.m. we set off for Ejinja, a drive that took about 5½ hours. We had crossed the Equator and yet the climate was pleasant and the countryside very green. We drove along Lake Victoria for quite a while. It was all so magnificent.
There was a great welcome from Sr. Agnes and Sr. Mary and it was a joy to see Sr Agnes again and to meet Sr. Mary. They are both nurses in this new mission.
On the 27th, we were invited to view the building which is currently serving as a dispensary and is already stocked with medical materials and drugs.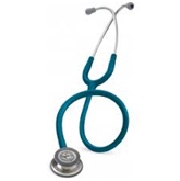 For the moment, just two rooms are used to welcome and care for patients.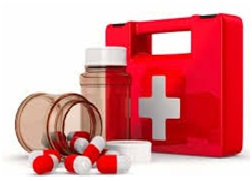 As a matter of fact, some vital work needs to be carried out concerning painting, electricity and the floors. Hopefully this will be done before the end of the year. The entrance is already secure.
The next day, Sunday, we went to Mass in a large church full to overflowing with parishioners, music, singing and dancing. At the end of the celebration, we were invited to climb on to the platform and, to great applause, we introduced ourselves.
In the afternoon, Sr. Anne-Marie, the headteacher, took us to the school. There is a little staff room and two classrooms (and one more in the dispensary) that are for girls who have completed primary school. Fr. Benedict, the parish priest, has promised to build two more classrooms. Some girls come from far away and also need somewhere to board.
On the 29th, after the 6.30 Mass, we headed back to Kisumu airport accompanied by Fr. Benedict, our driver and Sr. Bernadette … not without saying a fond good-bye to this young Kenyan community
Missioning of Srs.Gratia and Margret Mary
We arrived in Dar es Salaam at about 5 p.m. and after a good night's rest set off again, at 6 a.m., for Dumila. The driver came back to fetch us and Sr. Sunitha, who was returning from India following the death of her sister, and Sr. Patricia whose holiday was over.
The road was good, but there were many speed bumps and policemen along the way. We arrived just before midday at the Sisters' house which was formerly a dispensary. The welcome was as warm as ever. It was so good to see Sr. Reena and Sr. Gratia again. I was very emotional to see the 'hospital' which has not change on the outside since 2008. Inside, however, all the beds are occupied, everything is clean, and I recognised goods we sent out by container in 2008. Sr. Vincentina who is in charge of the health centre told me how everything operates. In the maternity unit, the operations continue day and night. Victims of road accidents can also be treated here. The Sisters, with the help of a well-trained medical team (doctors, nurses, carers, etc) do need more staff, though.
An out of the ordinary visit was scheduled for the 31st August. The Sisters had been invited to go to Paranga in the district of Chemba to meet the finance commissioner, an agent of the state. He was going to give us the title deeds for a piece of land on which to build first a hospital and then a school.
Sr Angelina knows the area well and drove us to Paranga which is about 110 km beyond Dodoma, a town which is fast becoming Tanzania's new economic capital. After 5½ hours on the road, and accompanied by our generous donor, by the village chief and a member of the Council, we were happy to visit what was about to be OUR land, an area of 10 acres, approximately 4 hectares.
September 1st saw the missioning of the new community leaders of the Tanzania/Kenya mission territory. This took place in Dumila. Sr. Gratia will be the superior in Dumila, Sr. Margaret Mary in Tabora, Sr. Bernadette in Ejinja and Sr. Sunitha in Dar es Salaam.
On Sunday 3rd September, we went to the 6.30 Mass. The church was almost full. The parishioners of Dumila started praying and singing at 6 a.m. There is another Mass at 10 a.m. and benches are available outside as the church is too small.
We came out of the church at 8.30 a.m., greeted a few people and then went to have breakfast and pack our bags as it was already time to think about returning home. We had lunch before the community so that we could set off at about 1 p.m. for Dar es Salaam. There we met Sr. Josephine, Sr. Vimala and two young candidates, Gaudentia and Evelyne, who had come from Tabora.
On the Monday, we visited a few pieces of land more or less nearby before sharing the gifts and fruit among our cases. The avocados had to be well wrapped and carefully placed while the lemons were happy just to fill the spaces!
At 8 p.m. our faithful driver took us to the airport. Sr. Sunitha and Sr. Vimala came with us. Once more we had to say a heartfelt and grateful good-bye. Our plane took off at 23.20 for Geneva, with a stopover once again in Amsterdam.
Sr Marietta et Sr Marie Louise Jon