PRAYER FOR ALL SAINTS AND ALL SOULS DAY
Each year on November 1 and 2, Catholics around the world remember and pray for our loved ones and the whole community of saints who have died.
This year, we could remember those who have had their lives violently and unjustly taken for their defence of Creation.
We pray for members of our Earth community that have become extinct, and for places in the natural world that have been wounded by human policies of consumption, extraction, and exploitation.
As we pray, light candles, and remember our dearly beloved who have died, may these days of All Saints and All Soulsbe a time when we honour the earth and all its living creatures.
In our prayer we remember some of the eco-martyrs, places, and creatures who have passed on from this life.
"I want to recognise, encourage and thank all those striving in countless ways to guarantee the protection of the home which we share.(Laudato Si,13)
We recall the 158 environmental martyrs who have been killed so far in 2017 while protecting their communities' lands or natural resources. Here are a few of recent eco-martyrs:
Waldomiro Costa Pereira, a Brazilian land rights activist who fought for agricultural reform. He was shot and killed in March 2017.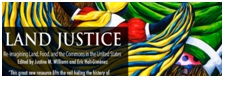 Renato Anglao led the struggle against human rights violations of indigenous people and their lands in the Philippines. He was killed in February 2017.
Inspector Manzoor, one of two rangers who were shot after intercepting bird poachers in the Punjab. He was killed on 24 September, 2017 in Pakistan.
Wayne Lotter, a leading elephant conservationist and head of an anti-poaching NGO was shot dead in Tanzania on 16 August 2017.
Berta Cáceres worked for decades defending the habitat and rights of the Lenca people in Honduras. Berta was murdered in her home in Honduras in March 2016.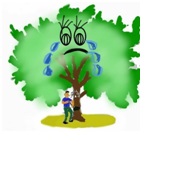 Sr. Dorothy Stang lived for four decades in the Brazilian Amazon, defending the lands of the poor. She was shot in February 2005.
We remember species that no longer exist,
"Because of us thousands of species will no longer give glory to God by their very existence, nor convey their message to us. We have no such right. (Laudato Si, 33)