News from the French Province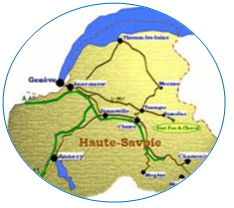 Celebration of the diamond/platinum Jubilee of our Jubilarians
in the Mother House – May, 31st, 2016
60 years of religious life diamond jubilee
Sister Louise Marie SOCQUET CLERC
Sister Elisabeth UDRISARD
Diamond cross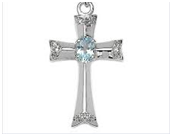 70 years of religious life
Sister Marie Julia DELAPLAGNE
Sister Jeanne DUNOYER
Sister Marie Claude POCHAT
Sister Colette DUCREY
Platinum cross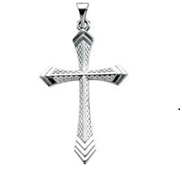 LOOKING BACK
Jubilee! Jubilee! A big celebration in our Convent !
We gathered in joy and thanksgiving to celebrate with our Jubilarians…diamond and platinum jubilees…
The Sisters arrived from all over and gathered at 10.30 am for a solemn Mass, presided over by Father Yves CARON, M.S.F. Provincial.
The hymns and prayers of intercession (see below) were prepared by the Jubilarians, with Sister Elisabeth UDRISARD, one of the Jubilarians, acting as choir mistress, to encourage all present to participate.
Father Y. CARON retraced our journey as religious in our different assignments, and together, we renewed our vows.
The Magnificat expressed our thanksgiving.
Then followed a joyful and lively meeting while enjoying an aperitif. We were happy to have with us, Sister Pauline and the General Councillors, Sister Marie and all the Provincial Councillors.
At midday, we went into the dining room which was beautifully arranged and decorated, with a magnificent bouquet of fragrant roses from our garden. Here also, joy and enthusiasm reigned, with a group of Sisters helping, making sure that nothing was lacking. The meal ended with the cutting of a superb cake.
Popular French and Swiss songs, and a beautiful poem by the Monthey Community (See below), ended the celebration.
Sister Marie Claude
Jubilee ! JUBILEE
Poem composed for the celebration by the Sisters in Monthey
To all you, dear Sisters Jubilarians,
Sixty-year olds, Seventy-year olds, and perhaps, before long, eighty-year-olds….
All these anniversaries,
marked with sincere joy,
bear witness today
to your unrelenting gift
to God, first and foremost, in this place called Nessy,
giving rise to our deep Thanks
for your long life.
May He be praised for so many years,
consecrated to Him in fidelity!
And that your joy may be perfect,
Let us celebrate this feast together.
The bonds of fraternal friendship
have the promise of eternal life.
With our heartfelt greetings
the Monthey Community
THANK YOU
" The Jubilarians of 2016 warmly thank all the Sisters who shared in their joy, on this feast of the Visitation. "
Thank you for this beautiful day of thanksgiving. Thanks for so many expressions of the fraternal warmth that is alive in the Province."
"We will remember, for a long time to come, this day which was so full of fraternal joy, of prayer and renewed offering of ourselves. Thanks to each one."