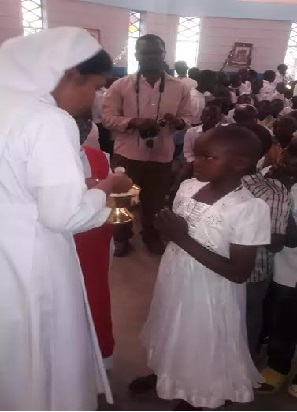 780 BAPTISMS AND 1ST HOLY COMMUNION
On 30th we had 300 Infants for baptism and 480 children for 1st Holy Communion, making the total of 780 children.
The Church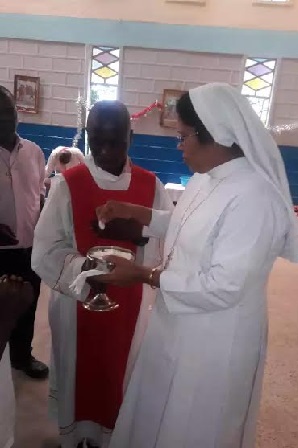 was filled with the 1st Holy Communion children and their parents, who are all from 16 substations all of them wearing white clothes. We were excited to see them for the first time in our lives so many baptisms. After the Mass after the people had their lunch prepared by the parish and we both of us served for all; rice, beans and meat. We were really so tired to distribute communion and food for all the people as we are not used to do, and it's the first time for us such experience and were very happy to see all the people taking part. By 2.30 pm we finished everything came back to convent to have our lunch.