Whether we live or die we belong to the Lord
Romans 14:8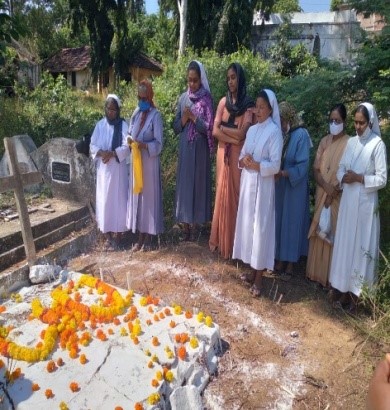 On 14th November 2020, Saturday we, the Sisters of Visakhapatnam Province belonging to the communities of Prathipadu, Kakinada and Georgepeta in the vicinity of East Godavari District visited the graves of our pioneer Sisters, in Annavaram.
Sr. Marie Lucine born in Ballaison, France, on 19/02/1875 and had gone to her eternal abode on 06/01/1950 and Sr. Mary Xavier born in Kakinada on 01/03/1874 and went be with the Lord on 28/09/1953 were buried at Annavaram. They were the pioneer Sisters who rendered their service to the people there in Annavaram.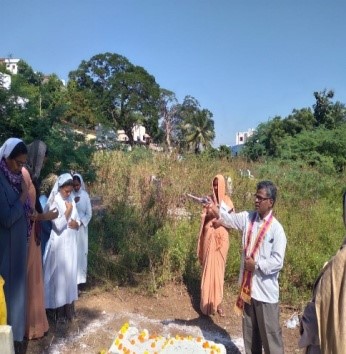 We reached the place in the early hours of the morning from our respective communities, paid our homage and prayed for the departed souls of Srs. M. Lucine and M. Xavier. The graves were blessed by Fr. Mariadas.
Then we walked around the place reminiscing what they lived in those days: the poor accommodation and the facilities they had and the poor people who lived around.
Later, we had our meals together in the place where our sisters once lived, which is going to be a guest house for the Government officials and it is under construction.
After the lunch we had a group photo taken and then we dispersed.