Lockdown Activities
Blessings in Disguise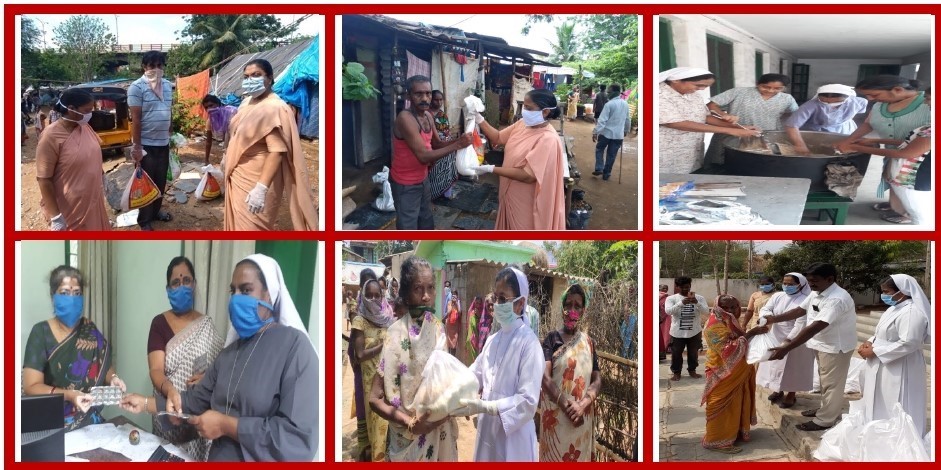 The Pandemic has brought drastic, unexpected and unimaginable changes in the life of everyone. It definitely is a disaster that imprints an inerasable mark in the history of Mankind. Apart from its destruction the people's constructive approach to COVID-19 is appreciable. Human Beings recognized the worth and the preciousness of life. Though severely wounded by the Pandemic people did not brood over but tried to bring life into normalcy.
St. Joseph's College for Women (A), Visakhapatnam too affected by the Pandemic but soon recognized the needs of the people around especially those close to its nest, mainly the staff and the students. The college with the help of Waltair Community Sisters distributed daily the food packets for two months. It identified the economically poor staff and the students and provided financial support. It conducted around twenty-three National and International webinars to the students and the staff to enhance and expand their knowledge. Nutrition supplements and raw food ingredients were supplied in large scale to tribal hamlets of Araku Valley and Suburban areas of Vijayawada. The College also extended its emotional and mental support to the students affected and infected by the Pandemic through online Counselling.
During the Pandemic the College, though wounded yet made use of every opportunity to reach out to the suffering humanity.