St. Joseph's High School (Araku R.S) Golden Jubilee Celebrations and Alumni Reunion - 2019 by Alumni
ALUMNI 50 Yrs REUNION 2019 - REPORT
The most happiest moment, most cherishing and with lots of memories to all our Alma mater on this Big Day, St. Joseph's High School's (Araku) Golden Jubilee celebrations and Alumni Reunion 2019 on 12th October second Saturday are worth eye catching, mesmerizing and unforgettable experience. It is really a privilege to 2003 batch with Sr. Rose's constant guidance, support and the help of other batch volunteers in taking the initiative and first step in gathering all 50 batches from 1969 to 2019 comprising a number of 700 including Alma mater and Ex – Staff. Organizing such a wonderful event is for the first time in the history of St. Joseph's.
We remembered the wonderful sacrificial service of our Sisters who came to this hilly tribal area where no facilities were available and putting up the foundation of St.Joseph's School for the development and upliftment of these poor backward tribals. Today the students who graduated from this school are high - spirited, vibrant, flourishing in various attractive fields proving that they are the breed of St. Joseph's. It is not exaggeration to put forth the words of their hearts feelings in the programme for the moral values, discipline, education that they had learnt from this prestigious, and outstanding institution borne to enlighten students' lives. All the Sisters, Teachers and Alma mater from faraway places were present despite their busy schedules to reunite and ignite their relationships and to start a special bond which lasts forever.
The programme commenced at 10:30 am with a popular Dhimsa dance filled the hearts of everyone with a refreshing and impressive mood in the glaring sun. Once everyone took their seats, the event started with a prayer dance by cute dazzling little children of the school which mesmerized the audience. Then the Alumni Flag was hoisted and St. Joseph's School Alumni Society was inaugurated before the eyes of everyone. Then the gathering was addressed by Sr. George Mary (present Headmistress) with a warm Welcome Note.
It is heart touching to see the Alma mater felicitating their Teachers (Sisters and lay Teachers) one by one out of their deep love and respect to the ones who gave their 'life' to them, with a shawl, memento and a potted plant. Felicitations started with Sr. Lilly (present Superior of Araku Convent). In between the felicitations, thrilling and shaking performances were staged by the Alma mater and a few teachers, which gave a great relaxation and joy to all.
During the delicious meal the Alma mater interacted with their friends, Sisters and Teachers making this day an even more unforgettable one in their lives. The warm messages by Sisters, Teachers and a few Alma mater filled everyone's hearts with tears of joy. It was very pleasing to see those Sisters, Teachers and Alma mater who weren't present on this Big Day through video clippings on the screen. It's really God's blessing and grace which everyone could feel as it rained all around the places in Araku except in the School campus. The prayers offered to God are worthy for Him to show His glorious work on this Big Day. Two minutes silence was maintained for those who left us and gone for their reward in heaven. The programme came to an end with a lovely Vote of Thanks by Mr. Raj Kumar (2003) and Mr. Ramesh (2003). The outcome of this Alumni Meet disclosed to work under the banner of 'St. Joseph's School Alumni Society - Araku' to support the school, its backward students and upliftment of anyone around the globe under the name of St. Joseph's school wherever our Sisters work.
Lastly, it's not an exaggeration to say that all of us who gathered that day left the place with immense treasured memories for our life time.
Alluring Look of 700 Alumni filled in the pews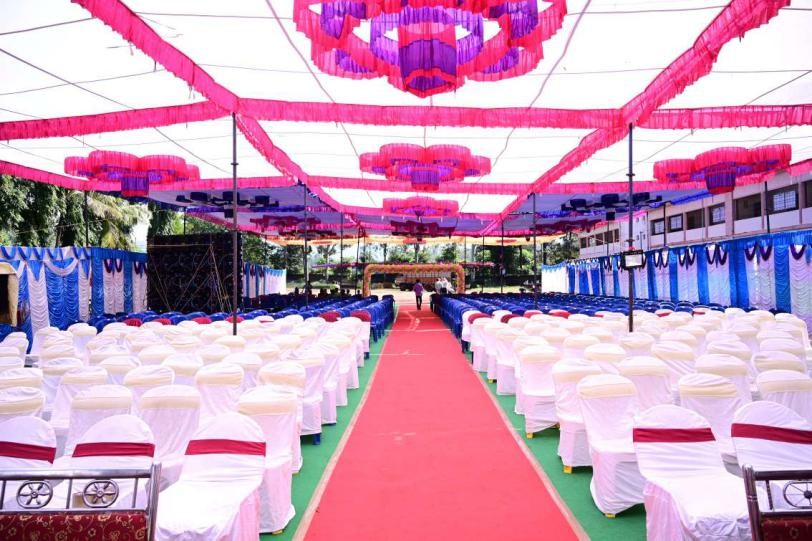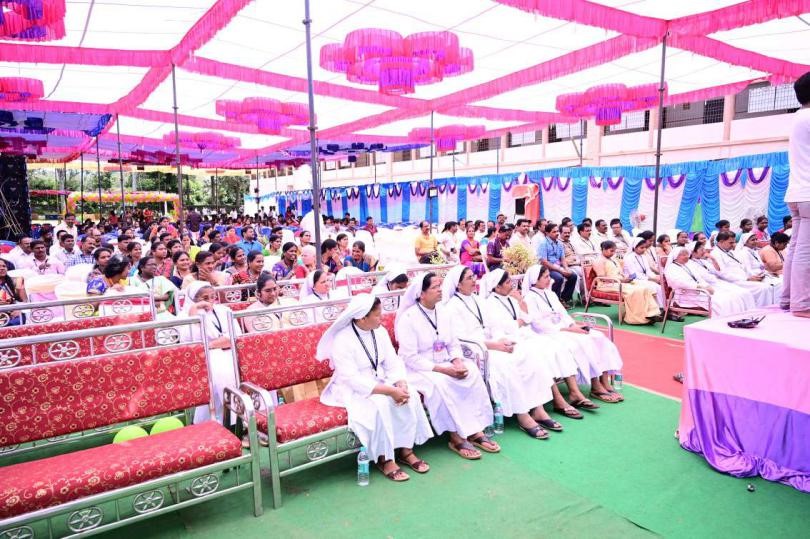 Welcome Note by
Sr. GEORGE MARY (Principal)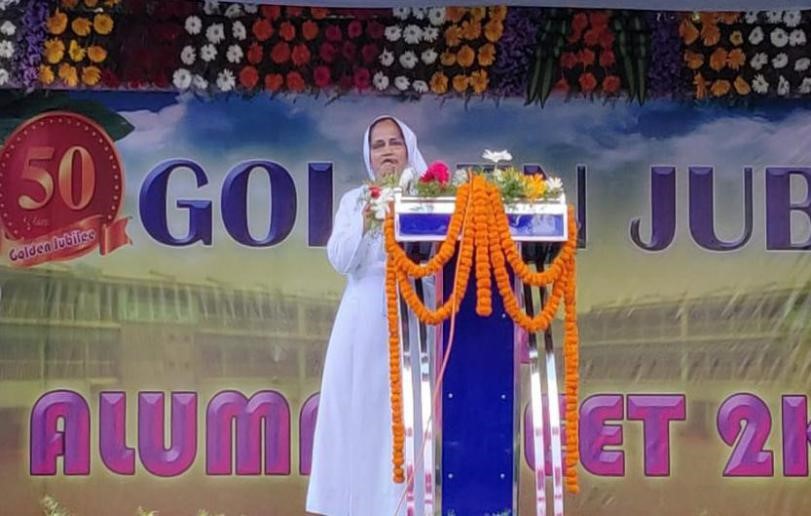 Inauguration of
St. Joseph's School Alumni Society - Araku