Jubilee at La Puya, Annecy 15th June, 2019
60 years of Religious Profession: Sisters Michele Paravay, Marie Ducrot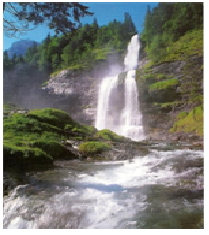 and Monique Muffat;
250 years of Religious Profession: Sr. Marie Odile Golliet;
25 years of 25 Religious Profession: Sr. Marie Paule Vaillant.
"There are moments in the life of each of us that, although very short, somehow contain our whole life. There are moments when one feels that one has definitely committed one's life"
(P. Voillaume)
June 15th 2019 was one of those particularly rich moments. We remembered our first commitment and we renewed our vows with the same joy and fervour. Our First Profession has had a considerable impact on each of our lives and we thank the Congregation for accompanying us with confidence and love.
On June 15th ,there was a great feast at La Puya, the Annecy Diocesan Pastoral House. We were united in joy and thanksgiving with our Sisters who were celebrating their Diamond, Golden and Silver Jubilees. However, we were saddened by the fact that Sr. Monique Muffat was unable to be with us because she was in hospital. Nevertheless, we were united in prayer and wished her a speedy recovery.
Sisters from various communities, as well as the families, arrived in time for Mass at 10.00 am which was presided over by Fr. Emmanuel Blanc, Vicar General of the Diocese.
The hymns and prayers of Intercession, prepared by Sisters Marie, Monique, Odile and Marie Paule with Sr. Michele who was in charge of the choir, contributed to a fervent and prayerful Eucharistic celebration.
During his homily, Fr. Blanc explained the meaning of Religious Life; the idea of consecration and the response to the call to follow Christ in order to live with Him and participate in His mission. Together we renewed our vows and, with the Magnificat, expressed our thanksgiving.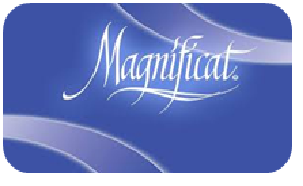 Following the Mass we enjoyed an aperitif together.
At midday we entered the dining room where the tables had been beautifully decorated in Indian style by Sisters Anna and Anila. Here, also, joy and enthusiasm "reigned" and nothing was missing. The celebrations concluded with the serving of a superb cake and the singing of familiar, well known songs.
We had the joy of having with us, Sr. Marie Louise Vulliez and members of the Delegation Team and we would like to thank the Sisters from the Communities who also joined us.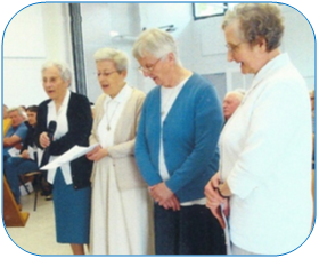 .
The Jubilarians from left to right: Sr Marie, Sr Marie Paule, Sr Michèle, Sr Marie Odile
On the same day, Sr. Pauline, Superior General and her Council were in England for the Golden Jubilees of Sisters Breda and Michelle. We were united with them in prayer and affection.
Since the General Team could not be with us on the 15th, we were invited to the Generalate for a celebratory tea on 27th June.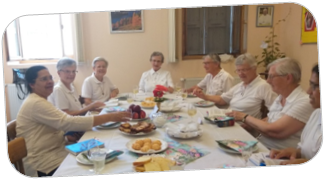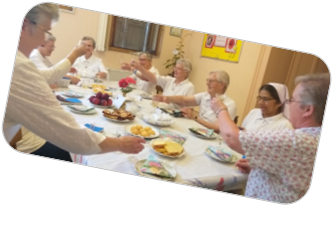 The Jubilarians at the Generalate
Prayers of Intercession Jubilee 2019
1.

Jesus, you called the twelve to be with you and you sent them to preach the Good News.
It is 25, 50, 60 years since we received the same call. Our Congregation sent us to different missions to share the love which we have received from God, with our sisters and brothers. Lord Jesus we give thanks this day for your fidelity throughout these years. You have accompanied us with your presence. Guard us in the confidence and joy of service.
Refrain: Welcome the prayers of your children into the hollow of your hands.
2.

Rooted in the Church by our Baptism, we are invited by our founder, Fr. Mdaille, to live our Religious consecration, powered by the source, the mystery of Trinitrian love.
In our world, where we live together, it is becoming more and more difficult, as hatred and violence are manifesting themselves blindly. May our Communities live and witness your love in the simplicity of our daily lives. Refrain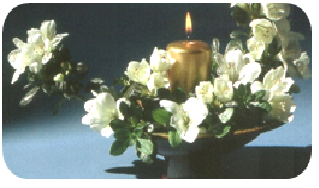 Thank you
On this day of Thanksgiving, we are united with our families and all the Sisters present in different countries of the world. The harvest is indeed great.
3.Holy Spirit, renew us so that we may live always as missionary disciples wherever we may be. May we act according to the spirit of the Gospel. Send workers into the harvest. Keep us hopeful within the Church because you are with us until the end of the world. Refrain
The Jubilarians of 2019 warmly thank all the Sisters of the Delegation who have joined in our happiness. Thank you for this wonderful day of thanksgiving Thank you for this special moment in the life of the Delegation. We will always remember this day which was full of joy, prayer and renewed offering. The Jubilarians