MEMORIES OF ALGERIA
My experience there, for just one year, 1988 to 1989.

In 1988, the year of my Silver Jubilee, I decided to make my retreat in Annecy, as I had made my Novitiate and First Vows there. After a good retreat, when I was preparing to return to Llantarnam, Sr. Monica, Superior General at the time, asked me if I would go to Algeria to give a sister there a break. As I had always wanted to go on the missions, I immediately said 'yes'.
After a summer of preparations, I set out for Algiers, the capital, in October 1988. Even though I was only there for one year, it has left a lasting impression on me.
We were three sisters in our little community, Srs. Cécile Jond, Marie-Thérèse and myself. The house, originally a small church, was divided into three floors. We were on the bottom floor; next floor up were the Sisters of Our Lady of the Apostles, and up again was where the Focolare Movement members lived. In-between was a small Chapel where we all attended Mass together regularly.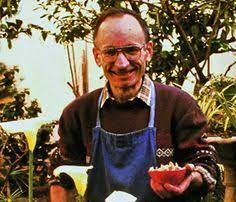 One of our sisters worked in the hospital; another in Caritas. I went to a library run by a Marist brother, Henri, and a Little Sister of the Assumption, Sr. Paul Helene. These two were the first to be killed in 1994. In addition to his ministry, Bro. Henri was a very active member of Ribât al-Salaam, an Algerian organization that promotes dialogue and reconciliation between Christians and Muslims.
I helped look after the books. This library was a quiet spot where young students could come and study in the evenings after school as there was no room at home to do so. I was also what we call the 'home sister', cooking, shopping etc, and I assure you that was a hard job. Food was scarce, so when we heard there was something in the shops like cheese or coffee, you went and queued, hoping to get something. Then, maybe after hours of waiting, you found it was all gone.
Algeria was a Muslim country, and I am happy to say we never personally had any problems with our Muslim neighbours. They were always very friendly and on their feast days often brought us cakes.
Being a Muslim country, the sabbath was on Friday, so that was our day off. We often went to visit the Monks in Tibhirine, so got to know them very well. They were nine in community and, as you probably know, six of them, plus a visiting priest, were killed in 1996 during the Algerian Civil War.
In October 1988, fighting had started and we could not go out for three days. Then, for a short time, it calmed down.
I returned home from Algiers in 1989 but left a part of me there.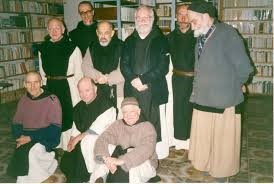 God keep Algeria safe.
Sr Finola