The leadership of the Congregation is primarily about service of all the Sisters. The team is responsible for ensuring the unity of the Congregation and leading the whole Congregation in its mission and in its living and fulfilling of the vision as set out at the previous General Chapter.
The present leadership team was elected at the 2013 General Chapter and live in Annecy, France.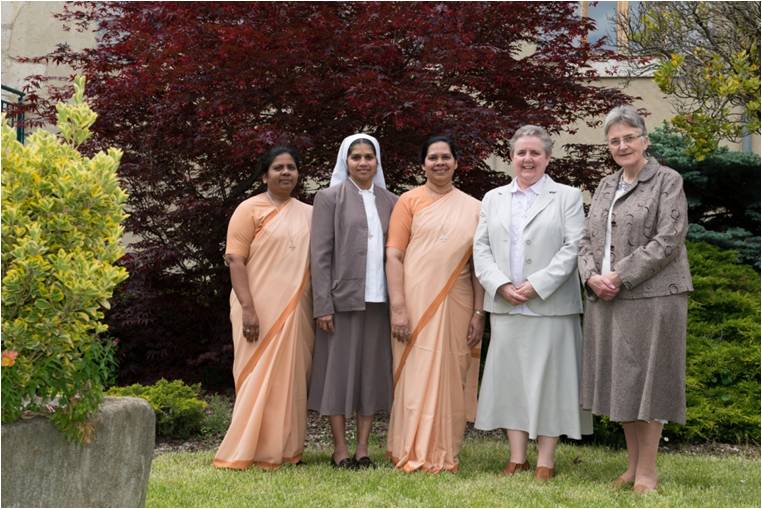 Sr Amala; Sr Marietta; Sr Pauline (Superior General); Sr Margaret; Sr Maria Goretti.